The institutional members of the Morristown Cultural District have developed a neat gift idea this fall that can fit nicely on your fireplace mantel, bookshelf or desk at home or anywhere—a Cat's Meow Shelf Sitter of each the buildings of our institutions. Architectural renderings of the Mayo Performing Arts Center, St. Peter's Church, the Presbyterian Church in Morristown and the Morristown & Morris Township Library are available in time for the 2018 holiday season! Each shelf sitter building costs $20.00, payable by cash or check.
Cat's Meow, has been crafting little wooden buildings of local, national and international landmarks for 36 years from their shop in Wooster, Ohio. They have issued shelf sitters of everything from the Lincoln Memorial and Cape May Lighthouse to now, our buildings in Morristown! As an added bonus, a shelf sitter of the historic Vail Mansion and Jockey Hollow Bar & Kitchen is already in the planning stages too! Any of our buildings could make a great gift and are for sale in our Circulation Room, just off of the South Street Library entrance.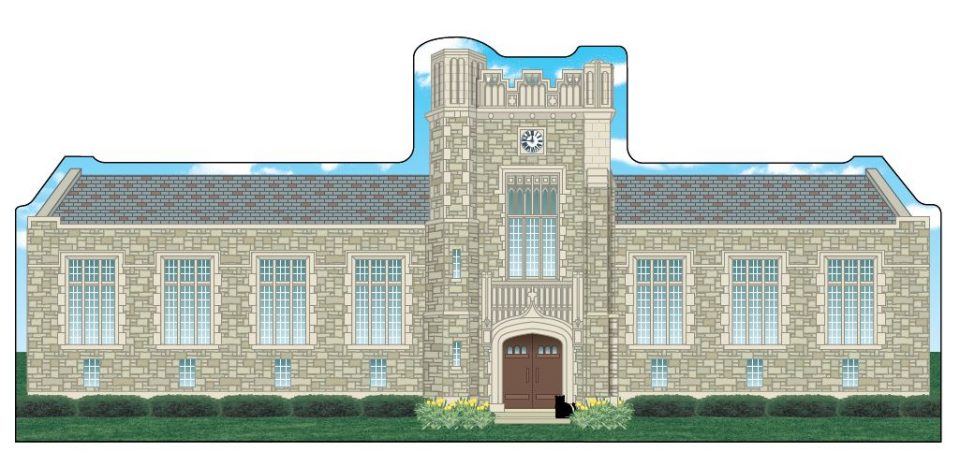 The 'shelf sitter' sale is the current fundraiser for the Cultural District and all profits from the sale will benefit the Morristown Neighborhood House, a part of Cornerstone Family Programs. For more information on Cornerstone Family Programs & The Morristown Neighborhood House, check out their website.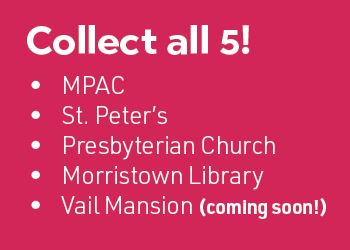 The Morristown Cultural District comprises five organizations located in the heart of the South Street business district. We have united to give back to the Morristown community that has supported us throughout our historic tenures. The Morristown Cultural District continues to actively inspire Spirit, Body and Mind within the community as it has done for over a century. Visit the Morristown Cultural District's website for more information on their activities and members.