Grief to Gratitude: Embracing Life Again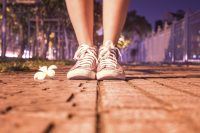 Dealing with grief and loss is a reality we all must confront at some point in our lives. It is an amalgam of all our most powerful feelings in a roiling cauldron of emotion: anger at the injustice, bitterness about the loss, fear for the future, and regrets about the times you were less than perfect. Whatever you're feeling is normal and a necessary part of the coping and healing process. But you don't have to go through it alone. Learn what's effective when coping with loss and meaningful ways to adapt. There is life after grief.
This is a hybrid program presented by the Chester Library, 250 West Main Street, 07930 and on Zoom. Please email marylynn.becza@mmt.mainlib.org for the Zoom link or call Chester Library 908-879-7612 for more information.
Our Presenter: Robert Rosolanko, MSW, MBA, LSW is the Director of Bereavement at the Karen Ann Quinlan Hospice.