Summer Book Club (7th-9th Grade) – 'Okay For Now' by Gary D. Schmidt
August 3, 2022 @ 4:00 pm

-

4:30 pm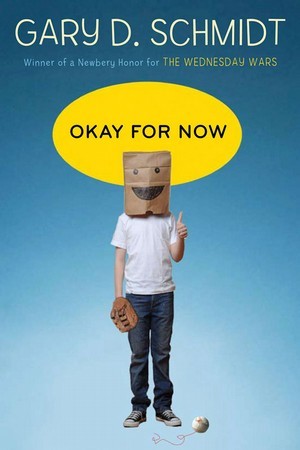 Join us for a discussion about Okay For Now by Gary D. Schmidt! Registration required. Sign up to receive a copy of the book from the library.
Summary from Barnes & Noble:
"At once heartbreaking and hopeful, this absorbing novel centers on Doug, 14, who has an abusive father, a bully for a brother, a bad reputation, and shameful secrets to keep. Teachers and police and his relatives think he's worthless, and he believes them, holding others at arm's length. Newly arrived in town, he starts out on the same path—antagonizing other kids, mouthing off to teachers, contemptuous of everything intimidating or unfamiliar. Who would have thought that the public library would turn out to be a refuge and an inspiration, that a snooty librarian might be a friend, or that snarky redheaded Lil would like him—really like him? With more than his share of pain, including the return of his oldest brother from the Vietnam War, shattered and angry, will Doug find anything better than "okay for now"? "
For teens entering grades 7 – 9 in the Fall.