Thomas Nast: America's Most Influential Journalist by John Adler
September 18, 2022 @ 2:00 pm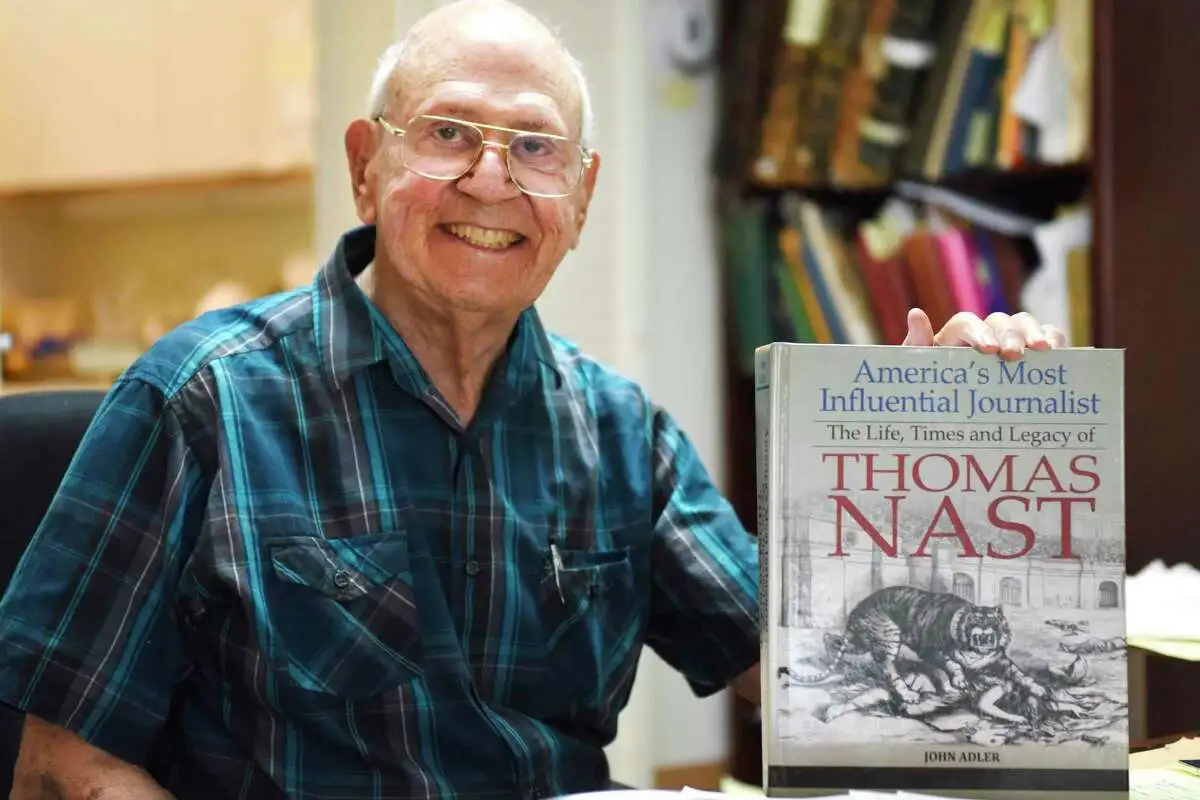 Thomas Nast, the political cartoonist who drew Santa Claus the way we think of Santa Claus, lived at the corner of Miler Road and MacCulloch Avenue for much of his life. He is the subject of John Adler's 722 page biography.
Adler, retired from a career in advertising and marketing, has studied Nast and his work for nearly thirty years. The biographer collected Harper's Weekly, the national news magazine that employed Thomas Nast, which can be found in the Library's North Jersey History and Genealogy Center. Adler then digitized them and created harpweek.com. Adler recently created a Thomas Nast website, thomasnast.com.
Visit the Library on Sunday, September 18 at 2 p.m. to hear John Adler talk about how he wrote the latest Thomas Nast biography, one with hundreds of the cartoonist's drawings.