"What's the Verdict?"
December 6, 2022 @ 7:00 pm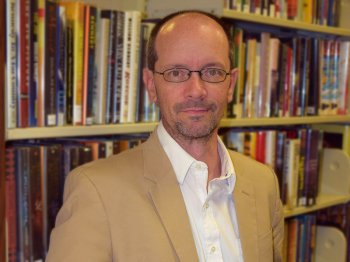 Every year the Supreme Court takes on cases that test the limits of constitutional government. In the 2022 term the Court will review cases regarding the power of the government under environmental laws, the redistricting of congressional seats, the federal and state governments' relations with Native American tribes, free speech, and, perhaps most notably, affirmative action in college admissions. In this talk, we will review the most important cases the Court has taken on for the coming year. Learn more about how your judicial system works!
Our presenter: Dr. Ian Drake is a Montclair State University Political Science and Law Professor. Dr. Drake has a J.D. from the University of Richmond and a Ph.D from the University of Maryland. He is an expert on the American judiciary and legal system, the U.S. Supreme Court and constitutional history.
This presentation is sponsored by the Long Hill Library and the New Jersey Council for the Humanities, Democracy Conversations Project. Please email marylynn.becza@mmt.mainlib.org for the Zoom code.