Tuesday, May 12, 2020
7:00 pm
Categories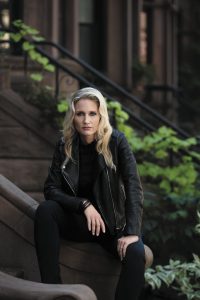 This special event has been moved online! Join us for a virtual author talk with Kimberly McCreight about her latest novel: A Good Marriage. A Good Marriage has just been announced as an upcoming series adaptation by Amazon, with Nicole Kidman as Executive Producer!
Click here to register. Please note, this event is limited to the first 250 respondents.
Copies of A Good Marriage with bookplates signed by Kimberly McCreight especially for this event (while supplies last) will be available for purchase from The Bookworm bookstore located at 99 Claremont Road, Bernardsville, NJ 07924. Please call 908-766-4599 to place your order or visit https://bookwormbernardsville.indielite.org/. Due to COVID-19, all books must be sent as media mail, which might cause a slight delay.
The book has garnered great reviews, and New York Times bestseller Kimberly McCreight "is quickly rising into a league with the best . . . from Jodi Picoult to Harlan Coben" (USA Today). Beginning with her breakout debut, Reconstructing Amelia, McCreight has delivered singularly compelling novels that imbue psychological suspense with unexpected intimacy and emotional depth, garnering comparisons to Gone Girl and Big Little Lies. McCreight's much-anticipated third novel, A Good Marriage, is a riveting story of domestic dysfunction, precarious desire and what it means to truly love another person. With the twists and turns of a meticulously structured legal thriller, A Good Marriage explores the dangerous secrets some couples keep—and the compromises they make—to stay together.