Summer 2019 Schedule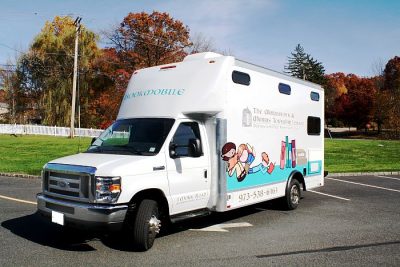 The Joint Free Public Library of Morristown and Morris Township has provided bookmobile service to our community since 1923. We are currently the only library in Morris County which still provides this direct service.
We serve different age populations, although our focus is on young children at the beginning of their journey in literacy.
Our morning stops are primarily devoted to our youngest patrons in various day care centers (public, private,corporate and a homeless shelter).
In the afternoon our bookmobile goes to the Morris School District's Sunset program, an after school child care program provided at the elementary schools. In addition we also visit the Neighborhood House and Town and Township preschools and day care centers.
During July and August the Bookmobile schedule changes direction. The bookmobile visits playgrounds within Morristown and Morris Township that have a program counselor in place. We also visit swimming pools, municipal parks and the Summer Fun and Summer Plus programs run by the Morris School District.
Our Bookmobile driver is Kelly Simms. Kelly, in addition to her driving responsibilities, does collection development, book repairs and story time!
The Bookmobile supervisor is Mary Lynn Becza, Assistant Director
You may reach them both by either telephone (973) 993-8923
or email:
marylynn.becza@mmt.mainlib.org