Our first onsite exhibit in three years explores life in New Jersey during the exuberant 1920s. The Twenties: Big Business, Pleasure-seeking, and Daily Life in Morris County, 1920-1930, is on view in the F.M. Kirby Gallery of the Morristown & Morris Township Library through December 2022.
The exhibit explores the role of local governments as they attempted to enforce unpopular Prohibition laws while battling corrupt officials, and traces the growing influence of corporatism on local businesses and economic activity. An explosion of automobile ownership affected not only the daily lives of residents but also profoundly changed the character of neighborhoods and downtowns, just as an emergent middle class resulted in a residential building boom and greater discretionary income.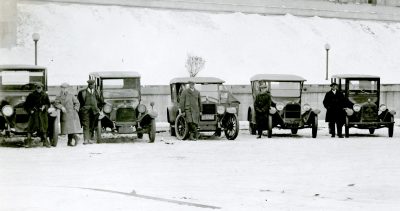 The twenties also witnessed a rising Black middle class and entrepreneurial working class in Morris County that exercised its newfound economic strength by starting successful businesses and constructing new homes. More women enjoyed new careers and less domestic drudgery thanks to labor-saving devices and smaller families, and residents enjoyed a rash of new entertainment choices, thanks to the many fads, films, and radio programs of the era.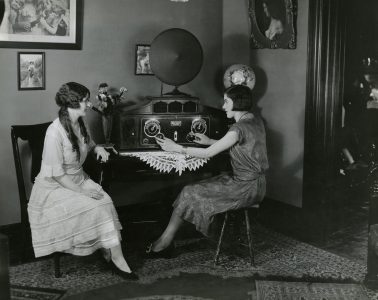 In conducting research for the project, staff utilized original documents, newspapers, and photographs from the collections of the North Jersey History & Genealogy Center. The exhibition is on view in the second floor gallery through the end of the year. Two related talks are planned for this summer and fall, as well as on online version of the exhibit that will live on the History Center's site.