Ernest H. Tomlinson published the first issue of the Daily Record in 1900 with his wife, Mary Balderston Tomlinson. During those initial years, they operated from a small one-story wood frame building. At the time, Morristown only had weekly local newspapers so when the Tomlinsons provided daily news, entertainment, and sports coverage to the town's merchants, retailers, and residents, their publication flourished.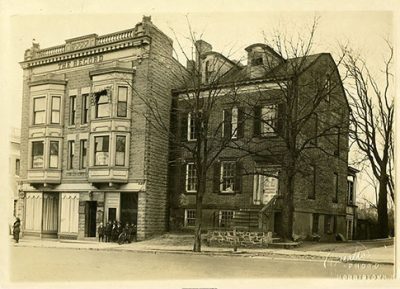 A few years later, the Daily Record moved to a larger stone building on 55 Park Place opposite the Morristown Green where the news staff operated from for over 70 years. As the newspaper grew, Ernest hired additional employees and Mary assumed greater managerial control; both possessed years of journalism experience reporting on significant events in turn-of-the-century Trenton where they honed their skills covering the bustling industrial city and state capital.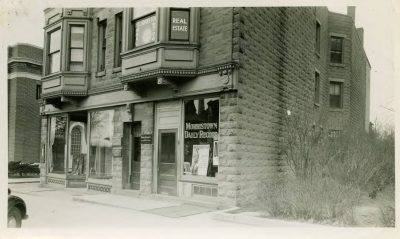 Over the following decades, the Daily Record stayed in the Tomlinson Family with Mary and Ernest's son, Norman, learning all aspects of the newspaper business when he was not in school until eventually taking over in 1919; his son, Norman, Jr. began working there in 1954 and assumed the role of Editor-Publisher in 1970, continuing in that role for twenty years. Amidst strong ad revenue and regional coverage that comprised much of Morris County, the Tomlinson family left the newspaper business in 1989 when they sold the Daily Record to Gannett.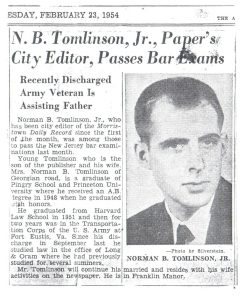 The collection consists of several special editions of the newspaper, as well as three copies of unrelated publications, one artifact, and a commemorative booklet published for the Daily Record's 75th anniversary in 1975. Other materials include anniversary editions as well as a special United States Bicentennial issue that details numerous historic Morris County sites and events pertaining to the American war for independence. A finding aid to the collection is available here, and individuals interested in accessing it should contact the History Center.