Book of the Day: The Night Walk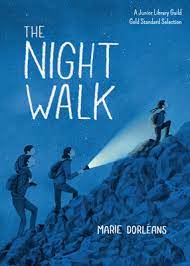 Mama opened our bedroom door, interrupting the night-time darkness. "Wake up you two," she whispered. "Let's go, so we get there on time."
In the middle of the night, two children are awakened by their parents to begin a special adventure. The family step outside into a beautiful summer's night. They walk from the sleeping village through the dark landscapes of the countryside, into a forest world of midnight blue. But where are they going, and will they get there on time? This beautiful and evocative book movingly recalls family trips and the excitement of unkown adventure, while celebrating the awe-inspiring joy of the natural world.