Book of the Day: A History of Underwear with Professor Chicken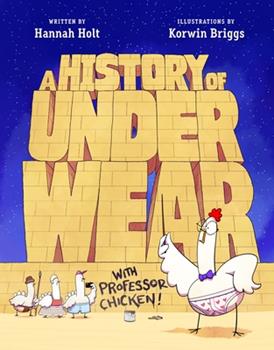 Loincloths! Corsets! Chickens!
Did you know that the oldest pair of underwear ever discovered was found frozen in a block of ice? Or that Henry VIII's wives used to wear underwear on their heads? Have you ever wondered what underwear will look like a hundred years from now? Join the esteemed Professor Chicken, some other chickens, and his chicken students on a journey through the history of our most private clothing…and don't forget your underwear!