From Page to Screen: "Interview With the Vampire"
October 27, 2022 @ 7:00 pm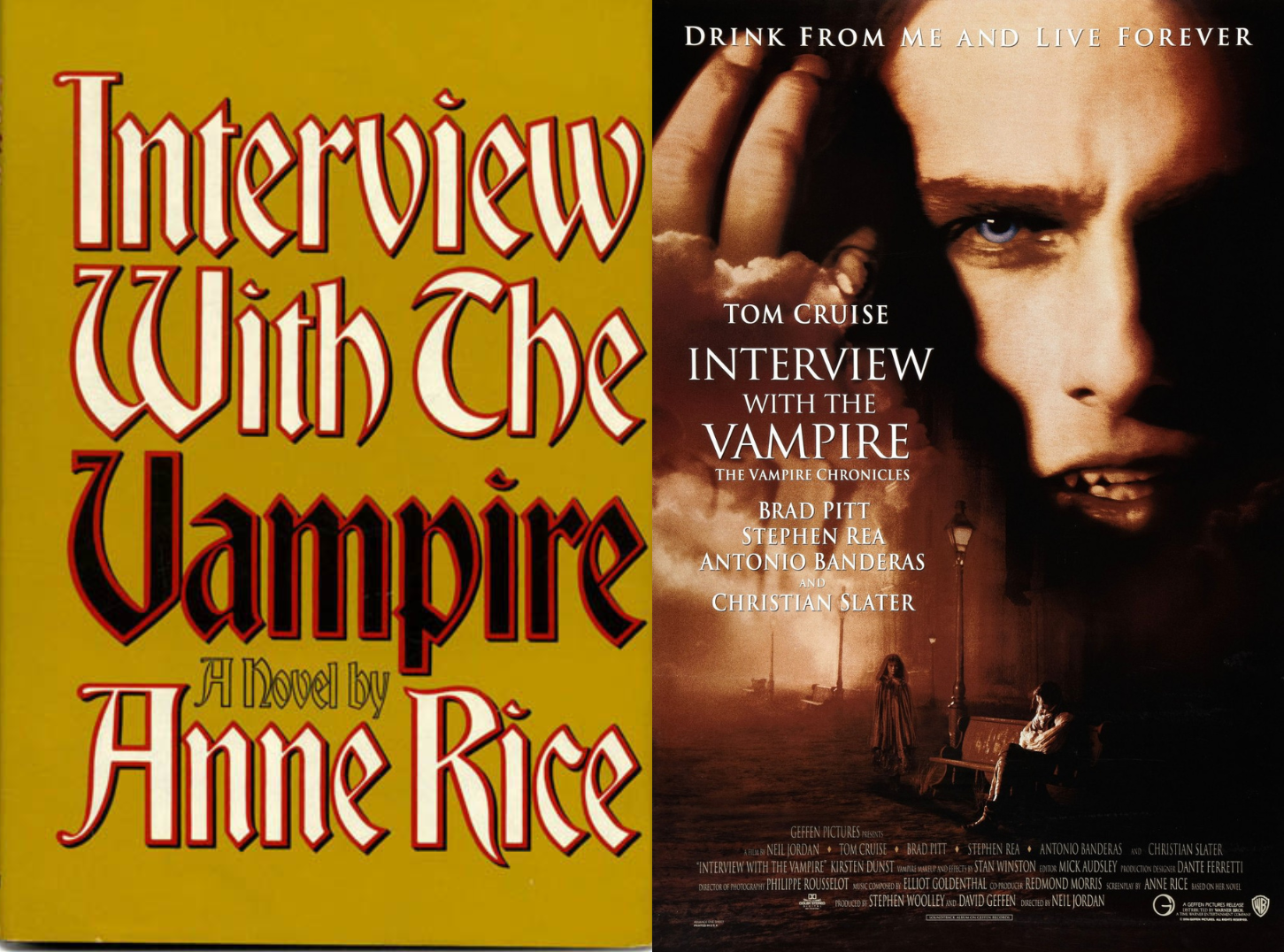 From Page to Screen Book & Movie Club: "Interview With the Vampire"
Join us via Zoom on Thursday, October 27 at 7 PM, for the "From Page to Screen" book and movie discussion series. We will be featuring "Interview With the Vampire," written by Anne Rice and first published in 1976 and brought to the screen in 1994 by director Neil Jordan starring Tom Cruise and Brad Pitt. The novel is also currently the basis for a new AMC miniseries, airing this fall. Both the book and the DVD of the 1994 film are available from the library system.
Email james.collins@mmt.mainlib.org or louis.munoz@mmt.mainlib.org (subject line "From Page to Screen") to receive the Zoom details, and we look forward to a great evening with you!
P.S. Don't worry if you don't get a chance to finish them!