The Seekers: "Everything Happens for a Reason"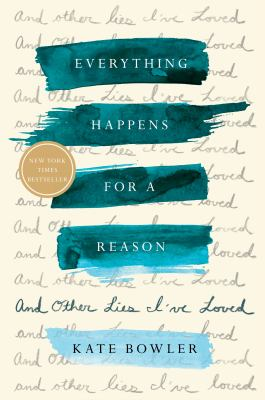 Do you have an interest in spirituality, self-help, motivation, and inspiration? Then join us for the Seekers discussion group! Books are chosen on a quarterly basis.
This month's book is Everything Happens for a Reason by Kate Bowler. Physical copies in can be found in MAIN. The eBook and eAudiobook can be found in Libby.
This is a hybrid program. This means that we will meet in the Lower Level Meeting Room AND via Zoom to discuss the selected reading, share stories, and enjoy the various perspectives from the group.
You do not need to be a Morristown & Morris Township cardholder to participate! To check out any of the selected titles physically or through Libby, you simply need to have a card within MAIN. Please call the Reference desk (973-538-6161) or email us at info@jfpl.org if you need help accessing the title.
If you choose to tune-in from home, please email saudia.reid@mmt.mainlib.org for the Zoom code.
We hope to see you there!