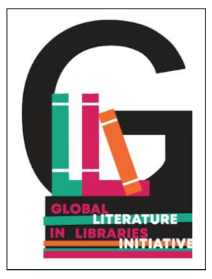 International Children's Book Day was founded in 1967 on Hans Christian Andersen's birthday, April 2. The holiday celebrates a love of reading and promotes youth literacy around the world.
The Global Literature in Libraries Initiative (GLLI) has announced the winners for the organization's Translated YA Book Prize to coincide with the observance of International Children's Book Day. This year's award winners are Beast Player by Nahoko Uehashi, translated from Japanese by Cathy Hirano, and Maresi Red Mantle by Maria Turtschaninoff, translated from Swedish by A. A. Prime.
Below is an excerpt from the press release:
"The Beast Player takes elements that frequently appear in conventional YA novels–an orphan, a school, magical beasts, and warring factions—but creates something totally fresh and unexpected, amidst a spectacularly developed world all its own," said Committee Chair Annette Y. Goldsmith. 
"Maresi Red Mantle is a stirring epistolary novel that presents a young woman caught between two homes, cultures, and communities," Goldsmith commented. "It is the concluding title in the Red Abbey Chronicles trilogy, but we were very impressed with how beautifully it works as a stand-alone title." Its U.S. edition, published by Abrams Books, is titled Red Mantle. 
The announcement of the prize is timed to coincide with International Children's Book Day, which falls on April 2, the birthday of Hans Christian Andersen. Fewer young adult (YA) books are translated into English than any other category of children's literature, and the prize aims to bring attention to gems of world literature for teens. 
"The worldwide spread of the Covid-19 pandemic shows just how interconnected we have become," said GLLI Director Rachel Hildebrandt Reynolds, "There couldn't be a better time for teens to develop a global perspective on issues of concern to them, and reading is a great way to do that, especially when everyone is spending so much time indoors right now." 
The 2020 Shortlist 
Almost Autumn*

by Marianne Kaurin, translated from the Norwegian by Rosie Hedger 

The Beast Player

by Nahoko Uehashi, by translated from the Japanese by Cathy Hirano 

The Book of Pearl

by Timothée de Fombelle, translated from the French by Sarah Ardizzone and Sam Gordon

The Casket of Time

by Andri Snær Magnason, translated from the Icelandic by Björg Arnadóttir and Andrew Cauthery 

Go

by Kazuki Kaneshiro, translated from the Japanese by Takami Nieda 

Luisa: Now and Then*

by Carole Maurel, translated from the French by Nanette McGuinness

Maresi Red Mantle

, Book 3 of the Red Abbey Chronicles by Maria Turtschaninoff, translated from the Swedish by A. A. Prime 

The Mirror Visitor Quartet:

A Winter's Promise

(Book 1) and

The Missing of Clairdelune

(Book 2) by Christelle Dabos, translated from the French by Hildegarde Serle 

Tamba: Child Soldier

by Marion Achard, translated from the French by Montana Kane 

Tortot, the Cold Fish who Lost His World and Found His Heart

by Benny Lindelauf, translated from the Dutch by Laura Watkinson

Trees for the Absentees

by Ahlam Bsharat, translated from the Arabic by Ruth Ahmedzai Kemp and Sue Copeland 

Winter in Wartime

by Jan Terlouw, translated from the Dutch by Laura Watkinson 
* = Honor Book