The North Jersey History & Genealogy Center has opened the Morristown Building and Construction Blueprints and Records Collection to researchers. These records contain building designs for local businesses and homes, and related documentation submitted to town hall between 1909 and 1959. Some records include entire drawing sets depicting companies, retail storefronts, private residences, schools, and houses of worship, while others may only contain simple hand-drawn sketches for a new home patio, garage, or kitchen addition. As a whole, the collection offers a unique snapshot of Morristown's development during the first five decades of the 20th century.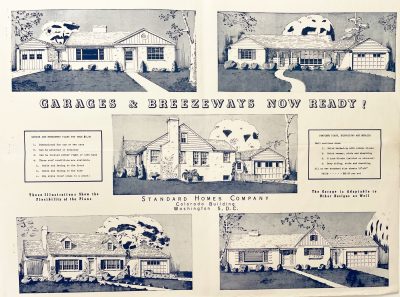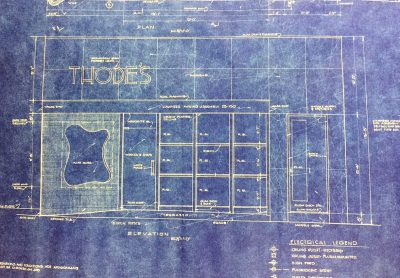 The collections consists of nearly 1,000 sets of blueprints, diazotypes, sketches, tracings, and other documents that comprised the permit application process for each property. Town officials reviewed drawings submitted for new construction, as well as significant alteration to existing structures, which often included detailed building elevations and floorplans. Each set typically specified the project's location and owner (or builder), permit number, date, and often the lot and block number.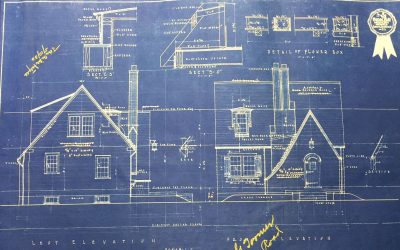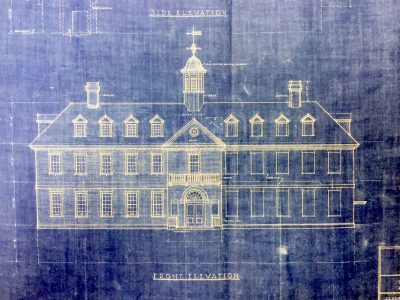 These materials will be of interest to the owners of the homes, businesses, and organizations that currently occupy the land. The records may also be useful to genealogists, town officials, as well as those studying the history of zoning laws, business trends, suburban development, architectural history and land use. Archivist, Jeffrey Moy began processing this collection with Archives Assistant, Tara Schaberg prior to 2020, but disruptions related to the Covid-19 pandemic halted work until late 2021.
Users must call ahead (973-538-3473) or e-mail (njhgc@mmt.mainlib.org) the History Center to request access to this collection so that staff have adequate time to retrieve material from storage. When requesting a set of drawings, please specify both the Drawer/Box and Folder number in addition to the full title cited in the finding aid.